Cool Summertime Tips

Pick the Perfect Grill Recipe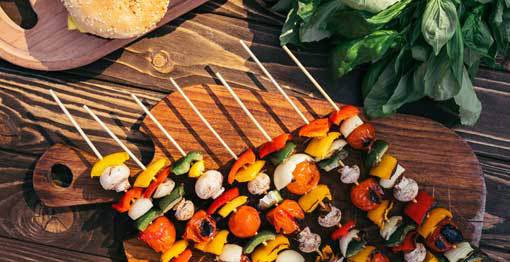 Everyone has their grilling recipe favorites, but if you're looking to try something new this year,
here are some of the best recipes
recommended by grilling experts, ranging from the meat-intensive to purely vegan.
Our Top 15 Recipes
, from the BBQ masters at Amazing Ribs.
25 Vegan Recipes to Grill This Summer,
from the Tasty blog.
Reverse the Ceiling Fan for Better Cooling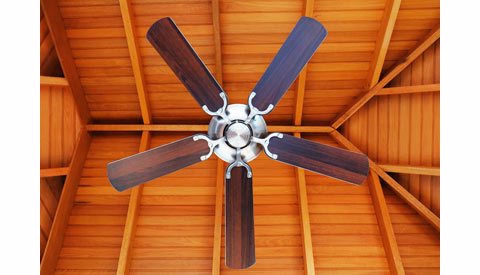 Did you know that reversing the direction of a ceiling fan can improve its cooling effect?
Making the blades spin counter-clockwise causes the air to be pushed straight down,
which creates more of a breeze.
Blade angle also makes a difference, as
the experts at the Simple Dollar
explain:
- Use a blade angle of 12 to 14 degrees for rooms where you don't want papers to be blown around.
- Choose a blade angle of 14 degrees for general use rooms.
Save Wildlife with a Floating Ramp

Image courtesy of www.FrogLog.com
Invented by a wildlife biologist, the FrogLog provides a floating step and a ramp so that
frogs, squirrels, and other animals can haul themselves out of the water and get back to dry land.
(Even amphibians will die if exposed to chlorinated water for too long.)
Many pool owners say they think a FrogLog should be standard equipment, and it makes a unique and animal-friendly housewarming gift. You can buy these directly on
the FrogLog website,
where they're currently around $20.
Facts to Help Keep Pets Cool on Road Trips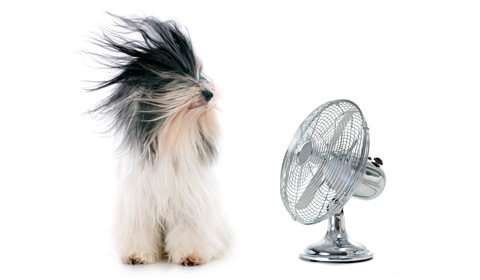 If a furry friend is part of your summer travel plans, you know that keeping them cool can be a challenge when you need to pop into a store on a sunny day.
Here's some information that's helpful to know:
A car can become dangerously hot when it's only 65 degrees F if there's enough radiant heat.
When it's 85 degrees outside a car heats up to 104 degrees in only 10 minutes, and to 119 degrees in half an hour.
Sunny days with cool breezes are deceptive. Even half-open windows provide little air movement inside the vehicle, so while the owner might put on a fleece when they step out of the car, the animal can still overheat inside.
---
Fun Outdoor Gear Ideas

The Lightweight Insulated Backpack Cooler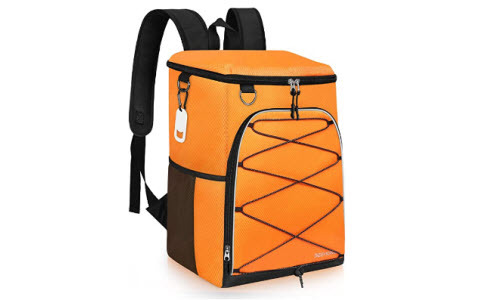 Image courtesy of www.Amazon.com


This cooler with backpack straps gets high reviews on Amazon, and many people say it's surprisingly comfortable. With room for 25 cans and several pockets for utensils, it's a great way to make bringing the beverages for an outdoor get-together much easier.

Here's the Amazon link, where it's currently around $30.

(Just a note that one of the marketing photos shows a person wearing this while paddling a canoe on a lake - NOT a good idea! :)



The Eco-Friendly Instant Grill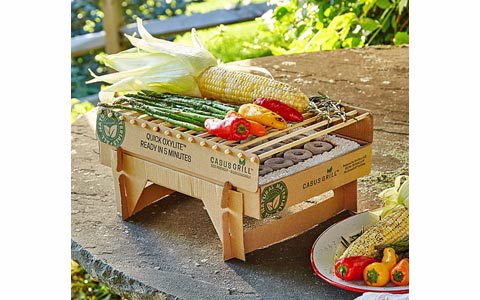 Image courtesy of www.UncommonGoods.com


There's no clean-up after this BBQ because the grill's not coming home with you! This highly reviewed single-use grill is made of bamboo, cardboard and lava stones. The cooking surface stays hot for an hour, and the entire thing is biodegradable.

It's currently $15 on the Uncommon Goods website.



The Comfy Kelty Low Loveseat Camping Chair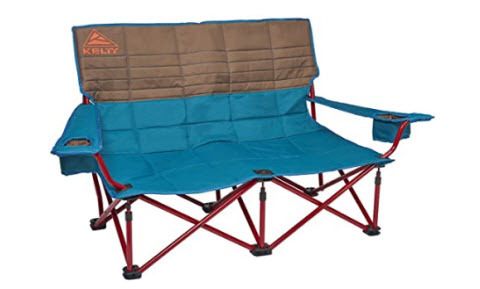 Image courtesy of www.Amazon.com


The Kelty Low Loveseat Camping Chair seats you 8 inches closer to the ground compared to a typical chair, and it's amazing how much more comfortable this is for most people. It's also sturdy, has insulated beverage holders on each armrest, and folds up easily for transport.

Here's the link on Amazon, where it's currently around $110.

Word of warning: If you end up with one of these, just be prepared to shoo people away from it whenever you've left it alone for a few minutes. :)