1. Home Prices Are Up In All Regions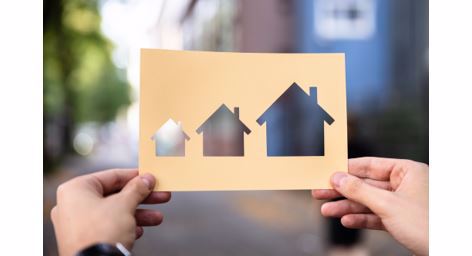 In July the national median home price broke past the $300,000 level for the first time ever, reaching $304,100 - an 8.5% year-to-year gain.
Existing home sales were strong as well.
Here are the year-to-year stats for median price and sales volume by region in July:
Northeast: Prices up 4.0%. Sales down 5.9%.
Midwest: Prices up 8.0%. Sales up 10.3%.
South: Prices up 9.9%. Sales up 19.4%.
West: Prices up 11.3%. Sales up 30.5%.
Idaho topped the home price appreciation list once again, with a year-to-year gain of 9.8%. New York came in last at 1.1%.
2. Interest Rates Are Still Historically Low
The average mortgage rate is currently around 3.0%,
according to mortgage giant Freddie Mac. By comparison, in 2019 the annual average rate was 3.9%.
Rates are expected to either stay the same or drop even lower in 2021.
3. The Rental Market Has Softened Slightly
Rents increased 1.4% year-to-year in June,
the lowest gain since 2010. Rents for lower priced properties stayed slightly stronger than those for higher end homes. Phoenix led the nation with a 5% year-to-year increase overall.
4. Suburban, Country, and Second Homes Remain Hot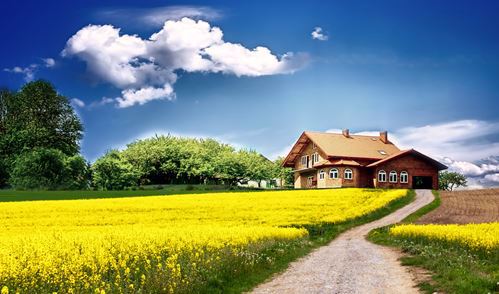 The pandemic has created unanticipated demand for homes in less crowded areas,
leading to a surprise boost for real estate markets in more rural settings.
While there's no set rule (in a few urban areas the in-city homes are faring better), for the most part there is ramped up demand for suburban and country living.
5. A Sweeping New Eviction Moratorium Is Here
On September 4, 2020 a new national moratorium on evictions was issued,
this time by a surprising source: The Centers for Disease Control and Prevention (CDC).
Unlike the previous moratorium, which applied to only certain types of rental properties,
the new moratorium protects all rental households
in the U.S. until December 31, 2020.
In order to qualify,
every tenant on the lease needs to provide their landlord with a signed declaration stating that they:
Have done their best to receive government assistance.
Expect to earn no more than $99K in 2020 (or $198K filing jointly).
Are unable to pay rent due to loss of income or extraordinary out-of-pocket medical expenses.
Are doing their best to make partial rent payments.
Would likely become homeless or end up in a homeless shelter if evicted.
(
Here's a link to the declaration form
.)
They also need to acknowledge that they are still responsible for all rent and late fees, and that as of January 1, 2021 all halted payments are due in full and they could be subject to eviction.
(Note: Renters can still be evicted for not obeying other terms of their lease.)
Problems with the legislation:

While the law does protect millions of renters from immediate eviction, landlord and tenant groups alike are pointing out some flaws:

1) The new law does nothing to protect landlords, many of whom depend on rental income to make mortgage payments on their rental properties and could be pushed into foreclosure.

(Some states did pass laws to ward off foreclosures, but many of those protections have ended or will end soon.)

2) Renters will need to come up with large sums of money by January 1 in order to pay off months of accumulated rent and fees.


6. More Homeowners Are Behind On Their Mortgage
The delinquency rate on mortgages for one to four-unit properties rose to 8.22% in the second quarter of 2020.
That's a four percent quarter-to-quarter increase, according to the Mortgage Bankers Association.
This is the highest overall rate they've measured in nine years, and the highest ever for FHA loans. (These are frequently used by borrowers who have low cash reserves.)
The Bottom Line
While economists always disagree on the future of the housing market, this is one time when it's pretty reasonable to say "all bets are off".


Many experts believe that economic indicators point towards a probable slowdown in the housing market, but we've seen so many surprises since the beginning of the year that what this might look like (if it happens) is hard to predict.