Outdoor Living Trends that Boost Home Value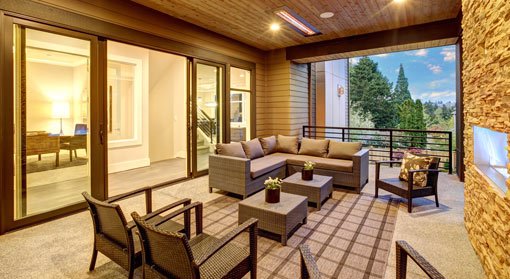 1. Fire pits and fireplaces
A fire pit or outdoor fireplace was one of the most desired features
in
a recent survey
by the American Society of Landscape Architects (ASLA).
An indoor ventless fire table such as
this one on Amazon
may be sufficient to meet safety requirements for a condo balcony, although it's a good idea to
always check before installing a grill or fire table in a condo.
2. Enhanced railings
Glass panels and horizontal wire railings
are gaining popularity over traditional vertical metal or wood railings. They create a more modern look and typically block less of the view.
3. An outdoor kitchen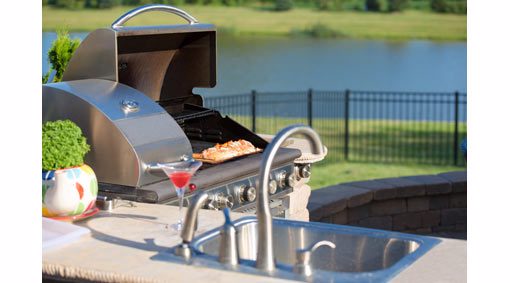 Outdoor entertaining has been a huge trend for years, which is why
patio kitchens are in high demand.
Add comfortable seating and mood lighting to create desirable living space that makes your home feel larger.
4. Wireless and phone charging stations
Roughing it in the back yard is so 2010. :) Homeowners today want
the ability to stay wired
and charge their electronics.
5. More privacy
Use fencing, screens, or greenery to create an environment that lets people escape from a world which sometimes offers little privacy. Some nurseries specialize in mature, fast-growing trees that create instant natural screens.
For condo balconies:
There are many "faux greenery" products available on Amazon, such as
an expandable artificial ivy trellis
that folds up easily for storage.
6. A vegetable garden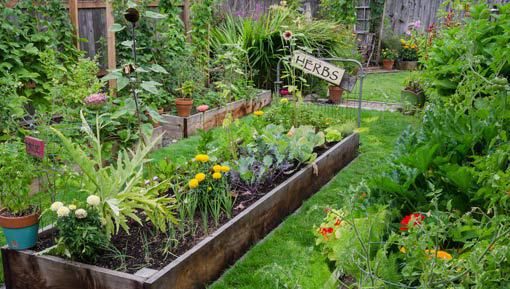 Urban gardening has been skyrocketing in popularity,
so any good space where people can grow their own vegetables will be an increasingly valuable perk in years to come. (Organic garden space is even better.)
7. Drought-tolerant plants
Homeowners are becoming more aware of the need to preserve water, and this trend is likely to grow even stronger.
Native drought-tolerant plants are especially desirable
, according to the ASLA survey.
8. Low-maintenance landscaping

"Reduced lawn area" was one of the Top 10 most desired features in the ASLA survey. This fits in with the overall trend towards landscaping that needs less care and watering.



9. Pergolas
Pergolas ranked even higher than decks in the "outdoor structure" category of the ASLA survey. To be realistic, this probably reflects a quirk in the survey more than actual homeowner preferences. (It's likely that far more people would choose to build a deck before they invested in a pergola.)
That being said, it's worthwhile to know that
pergolas are among the most popular structures.
If you like the idea but don't want something permanent, there are pop-up pergolas that let you enjoy the effect without a huge investment.
10. Sun shades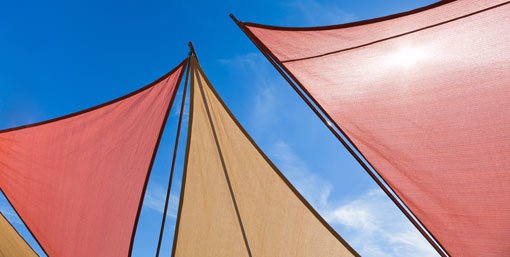 Sun shades make outdoor areas far more usable in hot or rainy weather, which directly boosts your home's value and enjoyment factor. Retractable awnings offer even more versatility.
Shade sails are a cost-effective way to protect your outdoor areas
from sun, rain, and wind. They're easy to move around and come in many different colors.
11. A bocce ball court
Ten years ago it seemed like no one was talking much about bocce ball, but now it's definitely a "thing". Here are some
DIY instructions
explaining
how to build your own backyard bocce ball court.